New month, new blog- and I see it's been almost 2 months since my last entry! Well I won't lie, coming back from Hong Kong was a big adjustment. Going from having a full-time gig to virtually no gigs is inevitably blues-inducing. But it was great to be reunited with loved ones and friends- with their help and some positive thinking, I'm getting back in the swing of things (pun intended).
For this blog I'm going back in time to my first couple of weeks back in Toronto, when I spent some time getting to know the eastern part city a bit better. First stop was the Distillery District- a historic area that features shops, restaurants, galleries and performances spaces. One of my faves was SOMA chocolatemaker: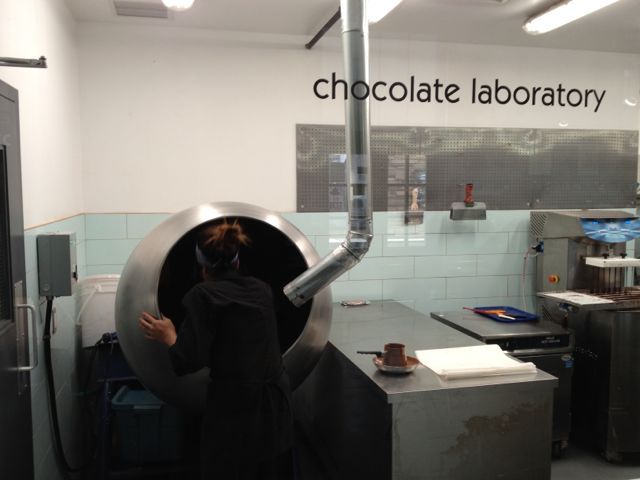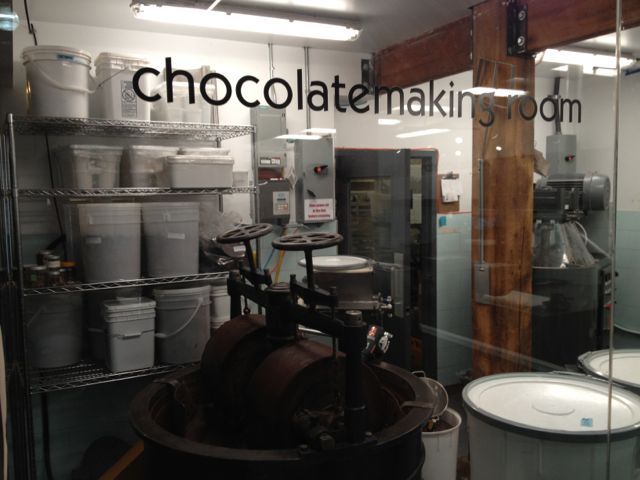 Tried some of their Old School chocolate- just partially ground cocoa nibs and organic cane sugar crystals combined together. Very sweet!
There is also tons of art on display everywhere- including this huge sculpture: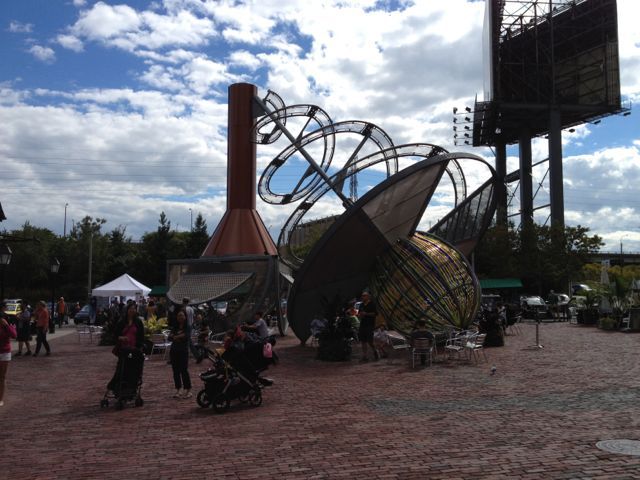 And this fascinating creature: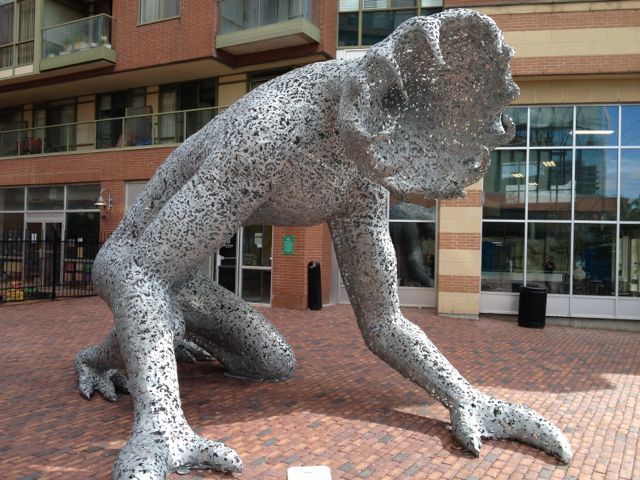 Then we saw some scenic spots along the Scarborough bluffs, including this one: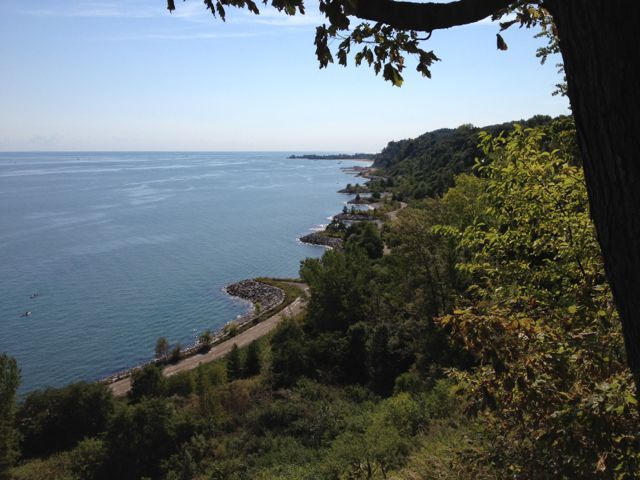 And finally we stopped at the Guild Inn Gardens- a once happening hotel that is now closed, the grounds still feature over 70 architectural fragments and sculptures. Many of these appear have been arranged somewhat haphazardly, yet beautifully: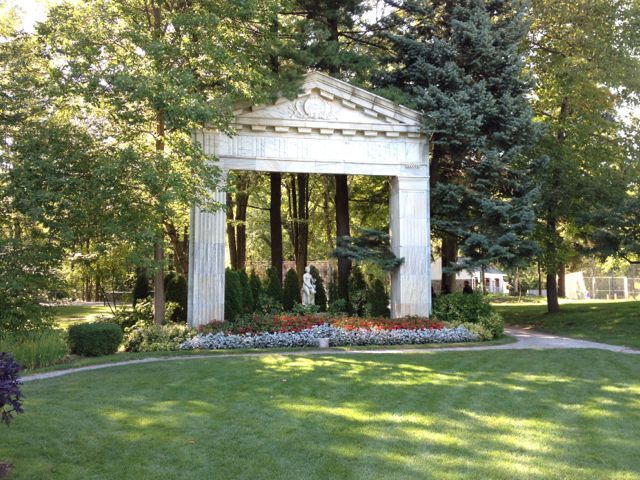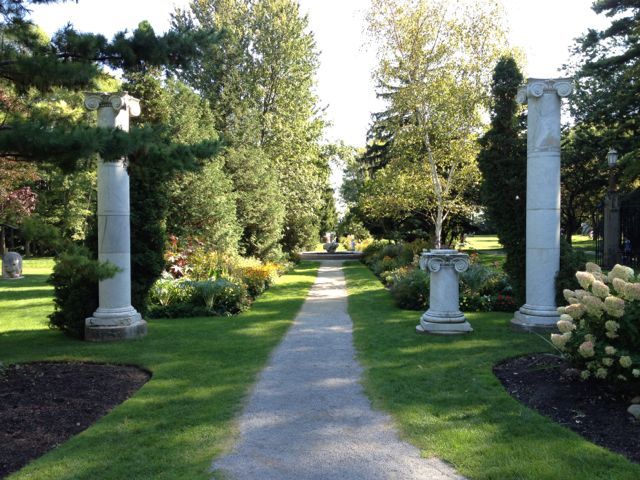 And here was a music-related relic that I couldn't resist sharing: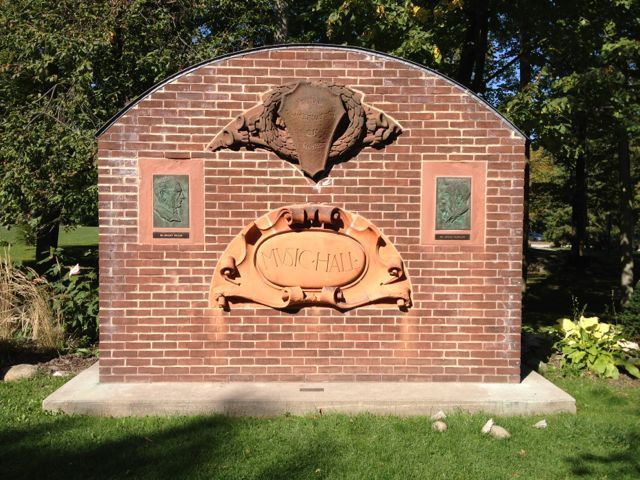 This plaque explains where it stood originally: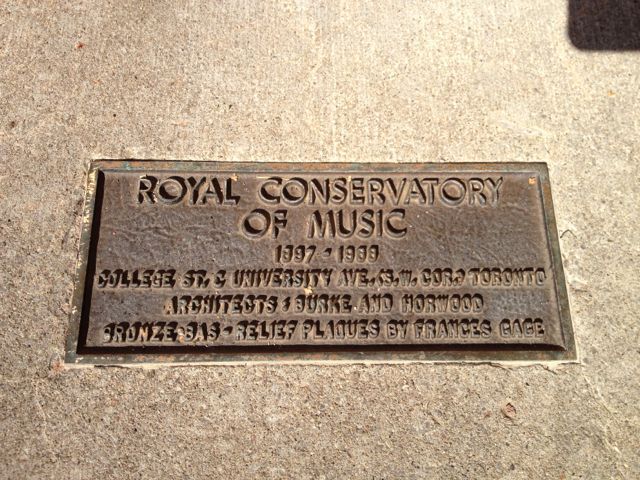 And there you have it- a mini-tour of eastern Toronto along the Lakeshore.
Subsequent blogs will be spotlighting some of the live music and jam nights going on around Toronto, as well as some of the other sights and scenes of Toronto.
For those of you in the Toronto area, perhaps I'll see you at my next gig on November 8 at Cherry St Restaurant- very close to the Distillery District at 275 Cherry Street. It's a dinner show from 7:30 to 9:30 pm. Before that I'm also opening the Harlem Jam on Monday at 8 pm, that's at 67 Richmond St East.
Until next time, be well!
J.